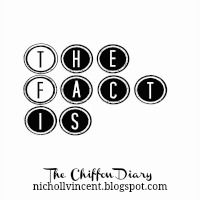 Greetings from the couch with apple cider on the left and peppermint ice cream on the right. My teeth are screaming.
Fact: I have drank more apple cider in the past week than there are apple trees. Anywhere.
Fact: I dream day and night of going to NYC during Christmas time. I just picture myself falling everywhere in my relentless ice skating attempts, watching the Rocketts with a dramatic tear of joy, and walking around bundled up like I belong in a Macy's display.
Fact: Peppermint ice cream is out! This stuff is out of control. I'm the one who is out of control with one of those buckets. You don't even know that I'm stuffing myself with it as I type..
Fact: Anyone else love getting the mass "happy thanksgiving" texts? Your face has genuine written all over it. Speaking of genuine. Sending your ex-boyfriend's mom a Christmas card with your husband on it. I would never. On purpose at least. Lest someone was addressing my cards with me and used everyone on the address list. Awkward high five.
Fact: Taking evening strolls to the doggy park has become my favorite thing to do. The little puppies trying to get my anti-social bug to play with them are just the cutest.
Fact: I am having the making the decision of a lifetime with wrapping paper for gifts this year. Call me crazy, I'll gladly run with that, but it's just the prettiest to have matching presents under the tree. And who doesn't like to open a pretty present? I won't even tell you what my husband had t say about that. "Nobody cares what the outside of the present is..." RUDE.
Fact: My best Black Friday purchase was a juicer. I don't know if I'll ever do something significant with it, but I figured in case I ever decided to switch my Chick Fil A runs for a healthy juicing exchange, then I would have the means. High unlikely though.
Have a great Tuesday! Thank you for reading! xo